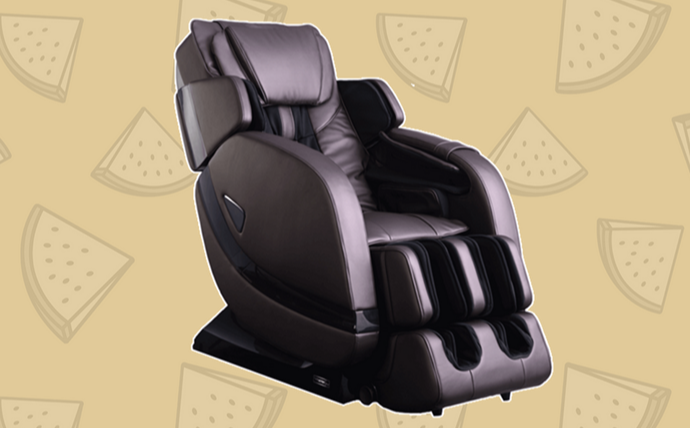 Looking for the Real Relax Massage Chair Reviews You've come to the right place! The Real Relax Shiatsu massage chair is a bargain-priced chair that is not like other typical massage chairs but you can call it a casual/hobbyist chair as it lacks some basic features of a pure massage chair. If you're looking to buy this chair then the online reviews about the product can help you with that.
If you are in a hurry and don't have so much time in reading a detailed review of this product, you can go to Amazon by clicking this link and read customer reviews.
See Price HereRelax Shiatsu Massage Chair
Real Relax Shiatsu Massage Chair Review
You might need to struggle with a massage head to adjust it according to your body shape. As it's a lower-priced chair, so these attempts were made to reduce some cost. Whereas the roller heads are a very important component of a massage chair.
But that doesn't make the head useless as well because it's still manufactured in a way to perform well for almost any body shape.
Though it lacks massage track the zero-gravity seating feature makes this chair invaluable. Those having massage experience can quickly find this feature in their favor with this feature.
That said, you can get an intense massage in a relaxing position while not having the rollers and track which almost makes this chair nearly effective to other massage chairs.
You can get four pre-programmed massages with this chair with minor variations of speed and intensity. Once turned on you'll get a 30-minute Shiatsu massage on certain points on your back. If the massage heads happen to align on your pressure points you can get a good massage. But if they didn't align with your pressure points you have to adjust yourself.
The Air massage mode of this chair is something you should expect from this budget-priced chair. Its equipped with thirty First Generation Airbags which provide a solid message most cheaply.
This feature is the deal-breaker for this chair.
The calf and foot massage should be available in an entry-level chair. They generally provide good result but many consumers reported against this massage though.
The chair has an ottoman module which is 6'3″ tall. Also, remote control to move the recliner up and down and adjust the positions of the chair when you want to lean back or sit down.
The chair comes with casters mounted to the bottom and the clearance underneath might struggle on a plush carpet, but for rugs or hard floors, it moves smoothly.
Real Relax Massage Chair Variants

In a nutshell: The real Relax Massage Chair is a nice budget option where several good features justify the price as well. A Three-years guarantee makes it more trustworthy as well. Well, first thing first that it's being manufactured in China and the United States has nothing to do with its marketing.
Though it comes with a three-year warranty but thinking about the work required for replacement. Similarly, it lacks a massage track (rollers). Well, a massage chair is the one with S-Track or a Hybrid L/S track. Whereas the Shiatsu lacks rollers. There are eight zones located at the back that support positions for massage and there's also a massage head that is mounted in a fixed frame. As soon as you activate the chair the head starts moving as well as the message.
Related Articles:
See This Video For More Information:
For more Exciting offers and deals visit our Home page